A wine club offering a unique opportunity for wine lovers and Burgundy enthusiasts. Discover the best hidden secrets and iconic wines Burgundy has to offer – direct from traditional winegrowers to your door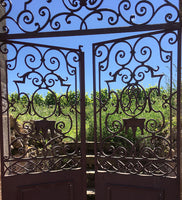 Discover and explore with us - discover exciting new wines and broaden your understanding of the Burgundy region
Expand your knowledge - our case selections tell the story of the wines and how to get the best from each one
Unique to Burgundy - experience an extraordinary variety of taste and aromas
Start discovering...
Limited production - enjoy access to wines typically not distributed outside of France
Simple and straightforward - subscribe and leave the rest to us
No hidden fees - shipping and USA duty included*
Member benefits - discount for members when re-ordering your favourites
Join now!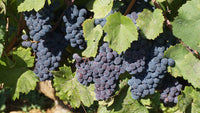 the burgundy cellar difference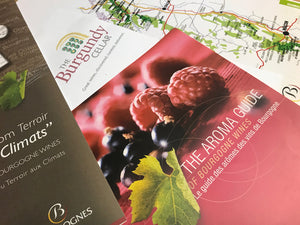 Local expert knowledge
A natural progression of many years sharing our wonderful region with visitors from around the world via our Burgundy Discovery wine tours, has given us (Robert & Joy) a greater appreciation of how lucky we are to live and work in Burgundy. Sharing the vineyard challenges; experiencing the evolution of wines week by week; understanding different vintages; enjoying winegrower friendships. Now we are delighted to share our luck with you!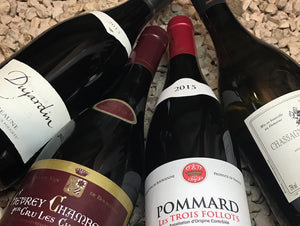 Understanding your needs
Learning from our touring clients we know it can be almost impossible outside Burgundy to find the wines we are fortunate to enjoy locally. The Burgundy Cellar closes the gap, bringing you wines direct from the growers we know so well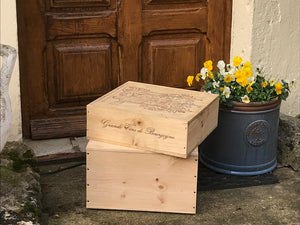 Specialist care with Service integrity
Wines are shipped by our specialist, Burgundy based wine shipper, ensuring your precious wine is expertly transported directly to you. We are committed to excellent customer service (as demonstrated by our wine tours)
check us out on trip advisor
*Exceptionally if you live in AK, AL, HI & NH some additional fees and delivery restrictions apply, and sadly no delivery to KY, MS & UT